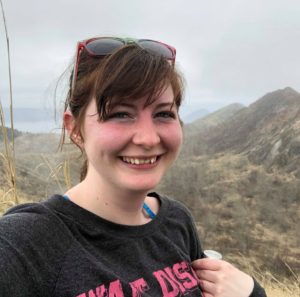 Steffanie Craig
Hello all! For those who don't know me, I'm Steffanie Craig; a third-year ALT in Iwamizawa City. We're known for our onions and the crazy amount of snow we get each year! I've lived in many places but I like to say I hail from Maryland, USA. I teach at three elementary schools this year, but in the past, I've taught at three elementary schools and one junior high school, in the same fashion as the Japanese teachers, the Iwamizawa ALTs can be moved around yearly.
My hobbies include cross-stitching, watching video game speed runs, Latin dance, snowboarding, road trips, and gardening! I'm always up for trading cross-stitch patterns and really want to get into knitting again and of course, if anyone wants to go dancing with me, you're more than welcome to come. It's so much fun and a great way to stay warm in the winter.
I'm excited for this year as the HAJET President because I can't wait to give back to the community that has helped me through life on this big cold island! My aim is to bring people together and make this island feel like one big family. I hope to see you all at our future events!