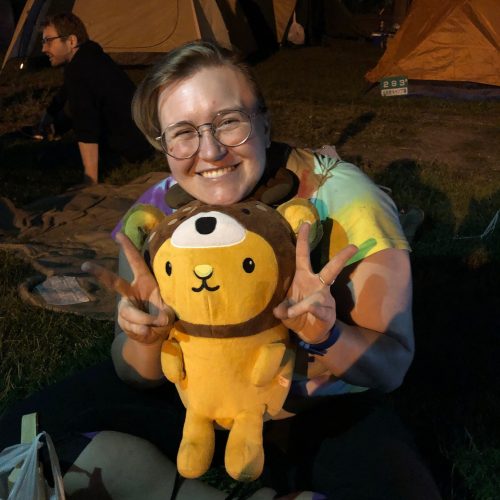 Hello! I am Marlaina, your Prefectural Advisor. This is my fourth year in Hokkaido; the first three spent as an ALT in the city of Date down south. While I am missing the ES and JHS classrooms, and all my little munchkins, I am enjoying my new life as a CIR PA in the Big City (aka Sapporo). There's so much to see and do and explore! Originally, I hail from the US of A, and I spent my formative years in the Appalachian Mountains in Virginia, but, before JET, I was calling Alaska my home.

As a CIR PA, my main job is to help you, whether it's in adjusting to your new life on our beautiful island or a problem that pops up down the road. I'm also here to distribute necessary information to you throughout the year (so be on the look-out for those PA mails, current JETs!). There are lots and lots of ways to contact me, so please don't hesitate to do so.

Hokkaido is spacious and every place seems to have its own distinctive charm, so get out there and explore!
---
Marlaina McElheny
Coordinator of International Relations (CIR)
JET Programme Prefectural Advisor (PA)
Office of International Affairs, Hokkaido Government
Office Hours (8:45~16:45 M-F)
Email: marlaina.mcelheny1@pref.hokkaido.lg.jp
Phone: 011-231-4111 (ex. 21-210)
Out of Office
Email: pa@hajet.org