What is HAJET Volunteers?
This is a program by the Hokkaidō Association for Japan Exchange and Teaching (HAJET) to give credit where credit is due to the people who volunteer and donate their time on behalf of HAJET. Without our volunteers, HAJET would not be as successful as it is. We owe much to them and want to show our appreciation. We have decided to do this by recognizing and rewarding those who have completed any amount of volunteer hours with HAJET.
Is this only for HAJET members?
No! This is for anyone who has helped HAJET.
What are some ways I can volunteer? Are there limitations on how many hours I can receive from one event?
Here is a table of some ways you can volunteer and how many hours you can expect to receive. There are maximums set for some. There are plenty of ways to volunteer that are not listed here! The committee will evaluate any volunteer hours not already established.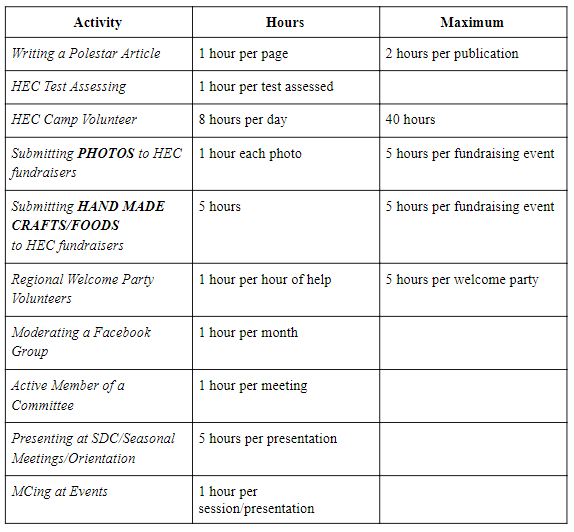 What do I do next if I volunteered?
First of all, thank you for volunteering! You should fill out the Google Form to have your hours accounted for: https://forms.gle/fzJkoZpwfEj6pnpV8 After you have completed the form, a committee member will verify the request and email you with a confirmation and how many hours you have volunteered up until that point.
What's the Regional Cup?
Each of the regions: North, East, Central, Southwest and Sapporo are competing for the Regional Cup! Sapporo and Southwest are grouped together as a team. By completing and submitting your volunteer hours, your region accrues Regional Points. (Sound familiar yet?) One volunteer hour equals one Regional Point. The region (led by their regional representative) that has the most points by the summer meeting (usually held in June) will be presented with the Regional Cup!
What is the time frame for accruing volunteer hours?
The program starts from June 30th and ends at the summer meeting where the Regional Cup will be awarded!
Who do I contact if I have other questions?
Please email the HAJET secretary at secretary@hajet.org.