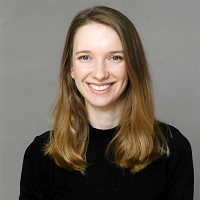 Moi! I'm Armi, a Hokkaido Government CIR and the Prefectural Advisor for Hokkaido JETs. For my first three years on JET, I was an ALT in the high schools of Esashi and Hamatonbetsu way up in the northern part of the island. Since leaving the peaceful school life for the busy government office, I've resided in Sapporo, which is coincidentally where I also spent a year as an exchange student back in 2017–18.
Unlike the majority of ALTs, I'm not a native English speaker. I was born and raised in Finland, and my mother tongue is Finnish. (If you were wondering, 'moi' is one of our words for 'hi'!) Out of all of Japan, Hokkaido is the part that resembles my home country the most: as comforting as that is, I do often think that I could live without the long and harsh winters…
As a PA, I'm here to support the 300+ JETs of Hokkaido. Together with my coworkers, regional Block Advisors, HAJET and many others, I hope to provide advice and information that helps all JETs thrive on this beautiful island. Please feel free to get in touch with me if there's anything troubling you!
---
Armi Henriksson
Coordinator for International Relations
JET Programme Prefectural Advisor
International Affairs Division, Hokkaido Government
Office Hours: 8:45~16:45, Mon~Fri
Office Email: henriksson.armi@pref.hokkaido.lg.jp
Office Phone: 011-231-4111 (ext. 21-210)
Out of Office Email: hajet.pa@gmail.com